Frog & Snails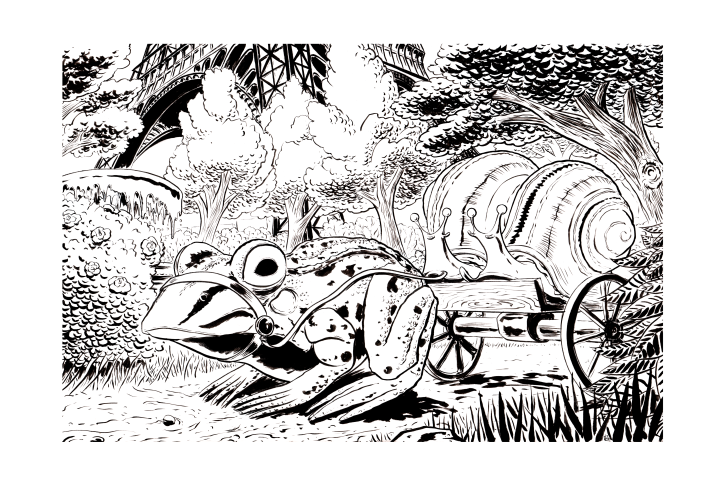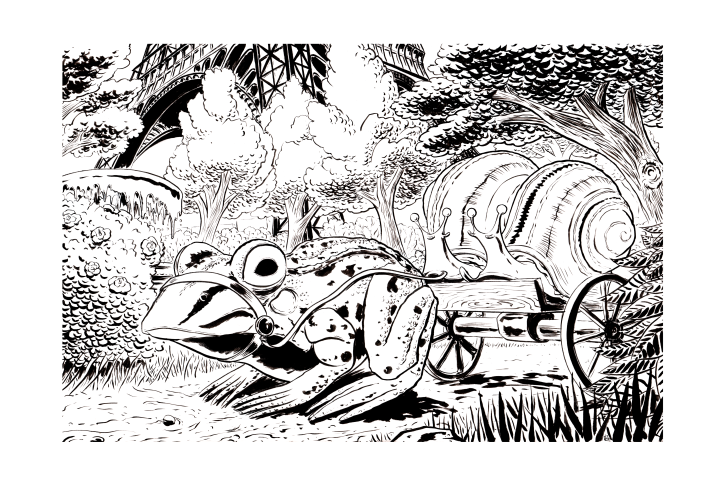 Frog & Snails
A quiet evening ride around the park beneath Eiffel. Snails share a moment amongst the trees as the Frog drives. Originally drawn by hand in pen & ink for the Grand Cafe in San Francisco.
Get your framed or loose today. Ribbit!
12" x 18" Premium Poster on 110lb Matte Cover (300gsm) with optional black satin wood frame. The frame is 1 1/4 inches wide and 3/4 inches thick. It ships with clear styrene with is both lighter and more shatter resistant than glass.