Degas' Ballerina Piggy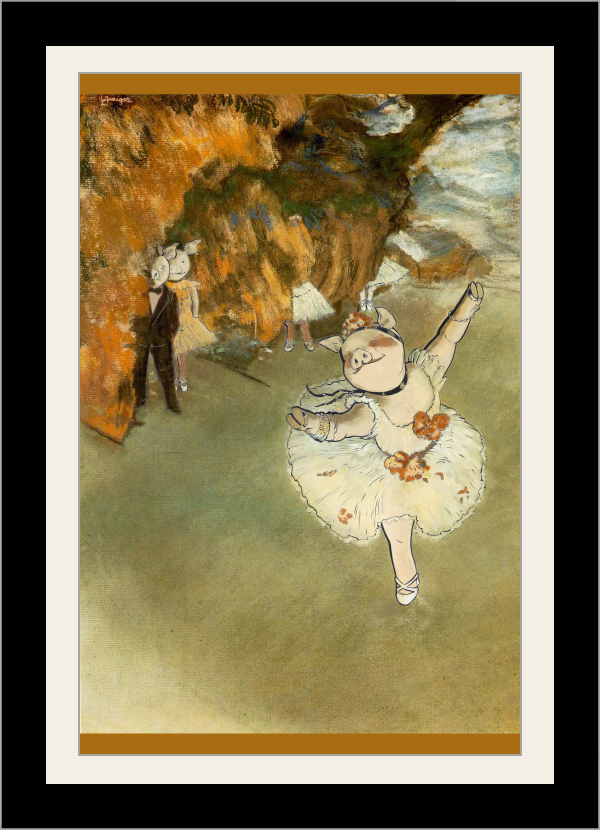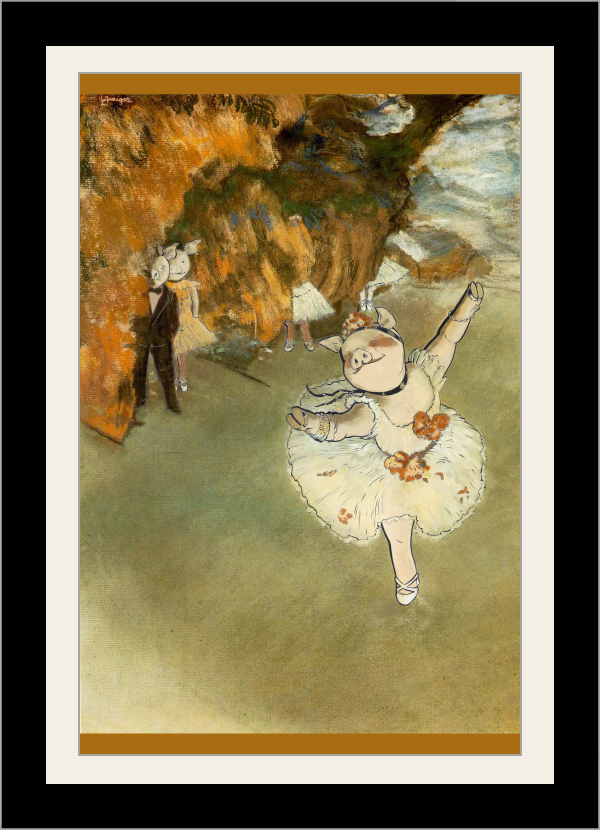 Degas' Ballerina Piggy
This classic setting is turned on its pig-ear in a hand drawn, digitally embellished homage to Degas. This is another piece done originally for the Grand Cafe, San Francisco.
Available framed or loose. Get it today. Squeee!
12" x 18" Premium Poster on 110lb Matte Cover (300gsm) with optional black satin wood frame. The frame is 1 1/4 inches wide and 3/4 inches thick. It ships with clear styrene with is both lighter and more shatter resistant than glass.